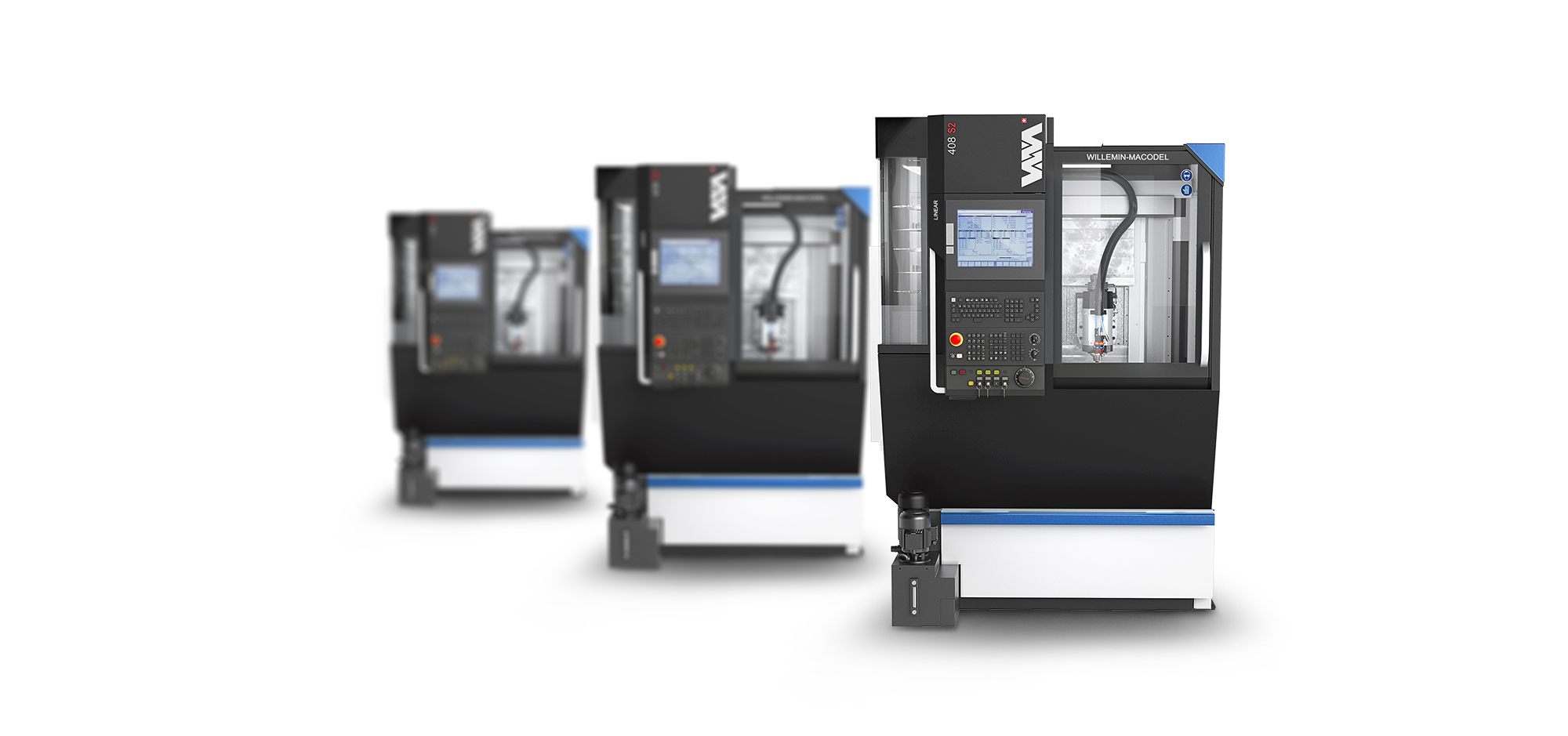 For over  20 years, the 40 series has met the highest
demands for precision and quality. We capitalized on this know-how to offer you even more
THE NEW 40 SERIES
The new 401S2, 408S2, 408B and 408MT machining centers build on what has made them successful for over 20 years. Each machine is positioned as a benchmark in its category.
Simultaneous 3 to 5-axis machining in part-to-part or palletizing mode
• 401S2 – very high precision 3 axis machining, high speed milling
• 408S2 – 5-axis simultaneous machining, multi-process milling / turning
5 to 7 axis machining complete from bar automated back working on the 6th face
• 408B – milling from bar
• 408MT- milling / turning from bar
WHAT'S NEW ?
New generation of high-performance "in-house" Willemin-Macodel motor spindle
Available in HSK-E40, HSK-A40 or Capto C4 interface
Optimized ergonomics and lighting for users and maintenance departments
Digital control with 15 " screen with iHMI and integrated PC
Very high resolution measuring systems
Tool breakage control in overlap time
Tool magazine up to 72 positions on 408B and 408MT
The new 40 series machining centers are perfectly compatible with those of the previous generation.